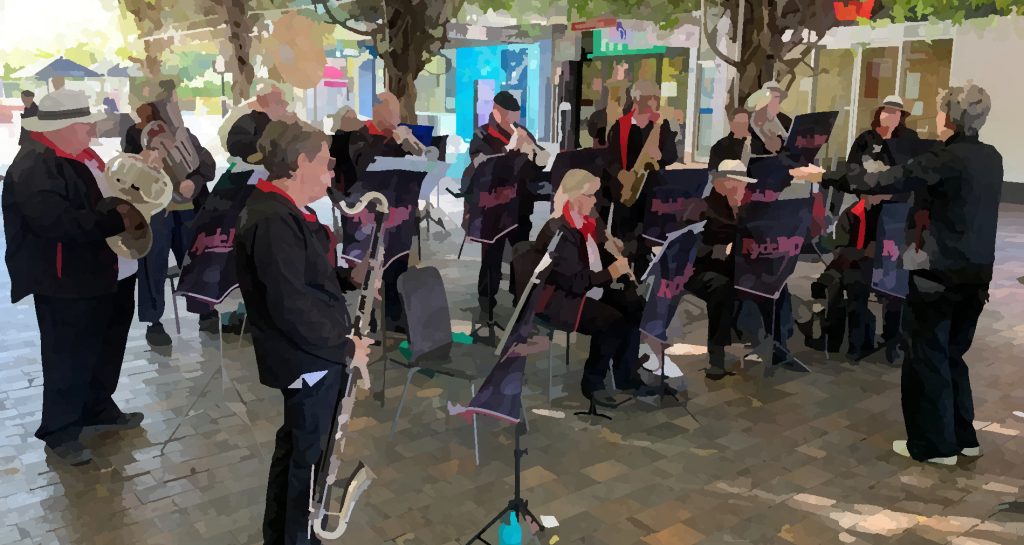 About the Band
Ryde Band is a non-profit, community concert band that plays music in venues around the City of Ryde. Like many older, community bands in Sydney, it started its life as a brass band.
An Inclusive Musical Community
Ryde Band welcomes all individuals who share a passion for band performance. With diverse members spanning various skill levels and ages, the group is open to all instrumentalists who are looking to play in a concert band.
We are continuously evolving our repertoire and fostering growth amongst our members. Ryde Band aims to not only delight audiences with enjoyable music but also support young musicians – many of whom have leveraged their band experience to pursue successful music careers.
The History of Ryde Band
Ryde Band was founded in 1884 and has performed almost continuously since that time. Ryde Council helped establish the band and has provided support for more than 80 years. The Band's role in the civic and community life of Ryde is and always has been integral to its existence.
Ryde Band History Book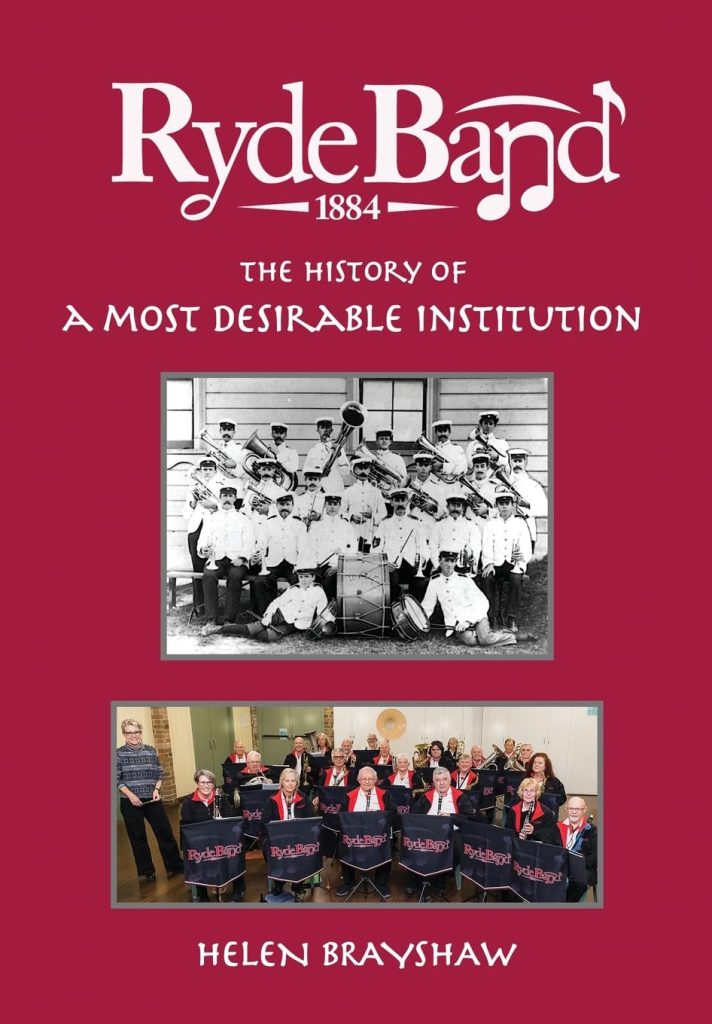 To celebrate the Band's 140 years we have produced a book about the Band's history. The book is available for on-line purchase – Click the book photo at left to be taken to the Ryde Band Stack Team App (in a new tab).
We've Been Waiting for You – Join Ryde Band Today!
Say goodbye to Tuesday evening boredom and embrace our vibrant community! Becoming a member of Ryde Band is great opportunity to connect with diverse music lovers of all ages. Flute players and percussionists, this one's for you, but we welcome anyone with a love for music to join us.
No instrument? No problem. The band has a number of instruments available for use by members who do not have their own. Uniforms are also partly supplied by the band.
Ready to make music and unforgettable memories with like-minded individuals? Let the music be your guide – join us now! Your talent deserves the stage!
News
30/11/23 – Adult Beginner Band
12/11/23 – The Baton Falls on the First of the Festive Season Concerts
17/9/23 – Ryde Band Festive Season Concert Series Announced
27/8/23 – Ryde City Concert Band's Melodious Performance Raises $1,700 for Legacy Foundation
9/8/23 – Ryde Band Impresses with Second Eastwood Performance, Welcomes a Renowned Trombone Player and Prepares For Legacy Week Concerts